Additive Manufacturing–think economically!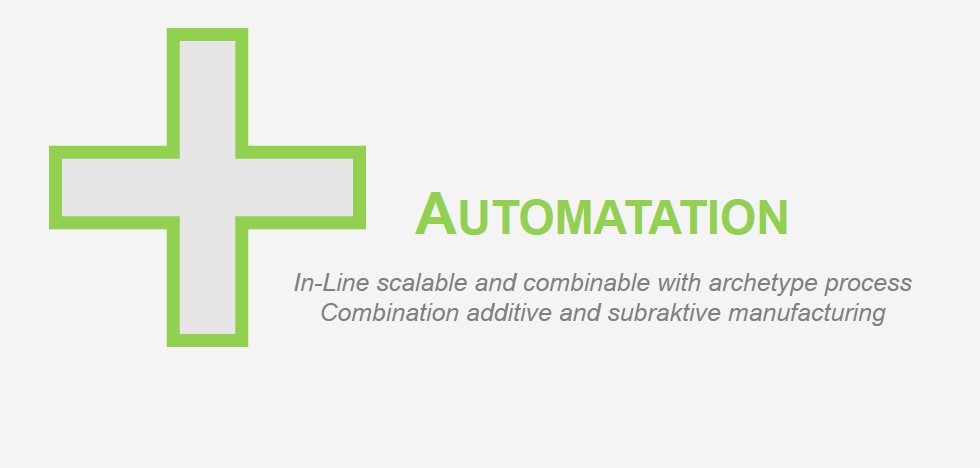 A 6-axis industrial robot overcomes the usual limitations of component size and design complexity. In order to ensure reproducible dimensional accuracy and high surface quality and at the same time prevent a limitation of component complexity, subtractive processes (e.g. milling, drilling) are integrated into the manufacturing process by combining the additive structure and machining in one manufacturing system.
Based on this approach it is also possible to integrate inserts such as threaded or bearing bushes, injection moulded parts, electronic or ceramic inserts and to equip the component under construction with further functions. For this purpose, the eingine used for extrusion and machining operations is equipped with a standardised tool changing system, thus ensuring maximum automation and flexibility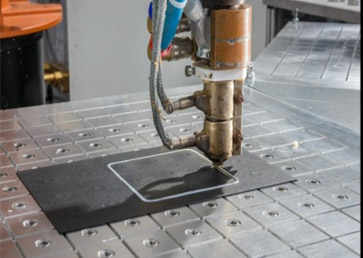 Subtractive Manufacturing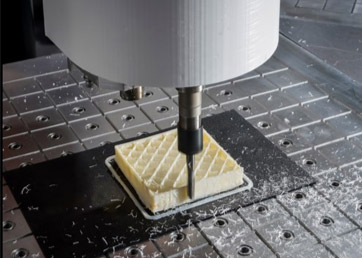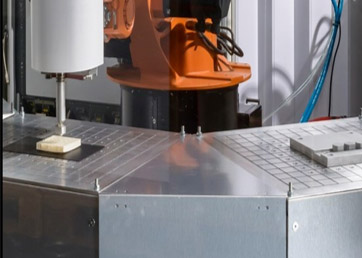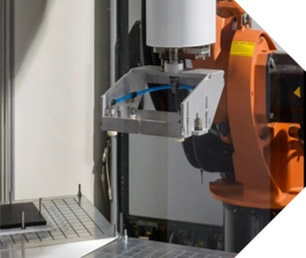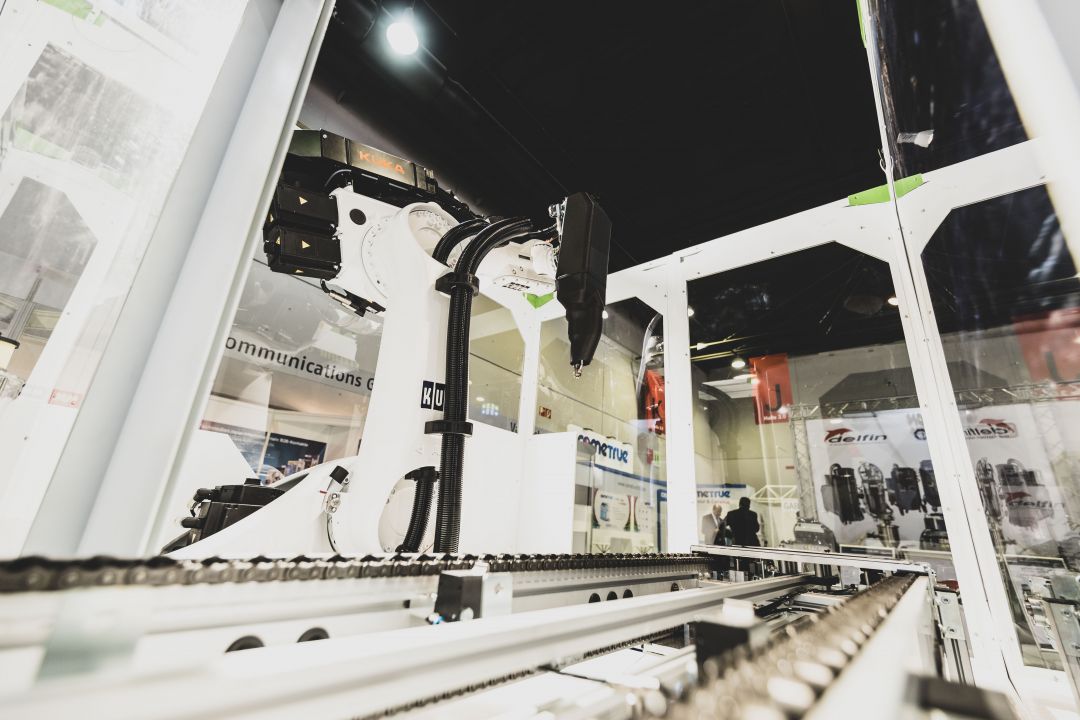 Thermoplastic pelets can be used to reduce costs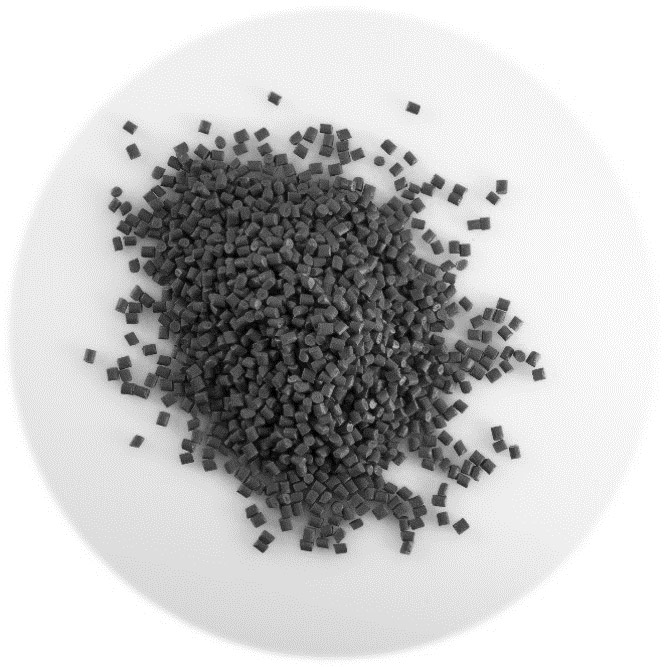 Due to the underlying screw-based extrusion process, industry-standart granulates can be used. This makes it possible to fall back on teh wide range of thermoplastics without the need to produce a powder or a monofilament. The low costs are directly displayed in the low component costs.
Benefits Pellets:
High availability
Cheap
Godd eligibility from one central stock

(allows scalling of product lines)

Special extruding technology allows low variation of extruding rate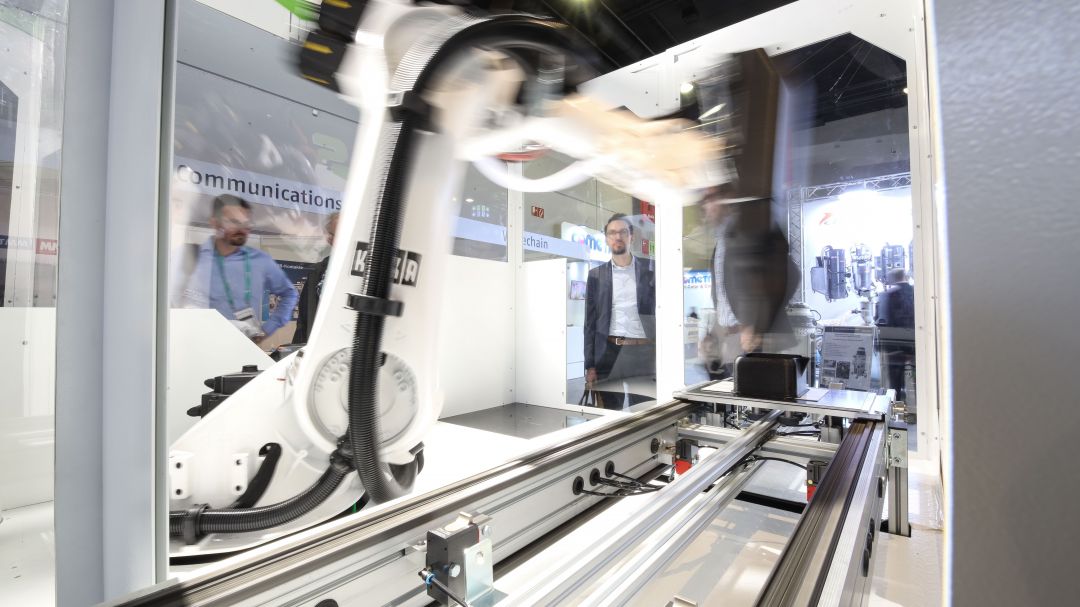 The high productivity of the process is based on the physical principal of shear heating within the screw extruder. Contrary to pure plasitfication over heat distribution a scalable and indipendent of the materials thermal conductivity delivery rate is possible to achive. The delivery rate can reach up to several kilogramms per hour.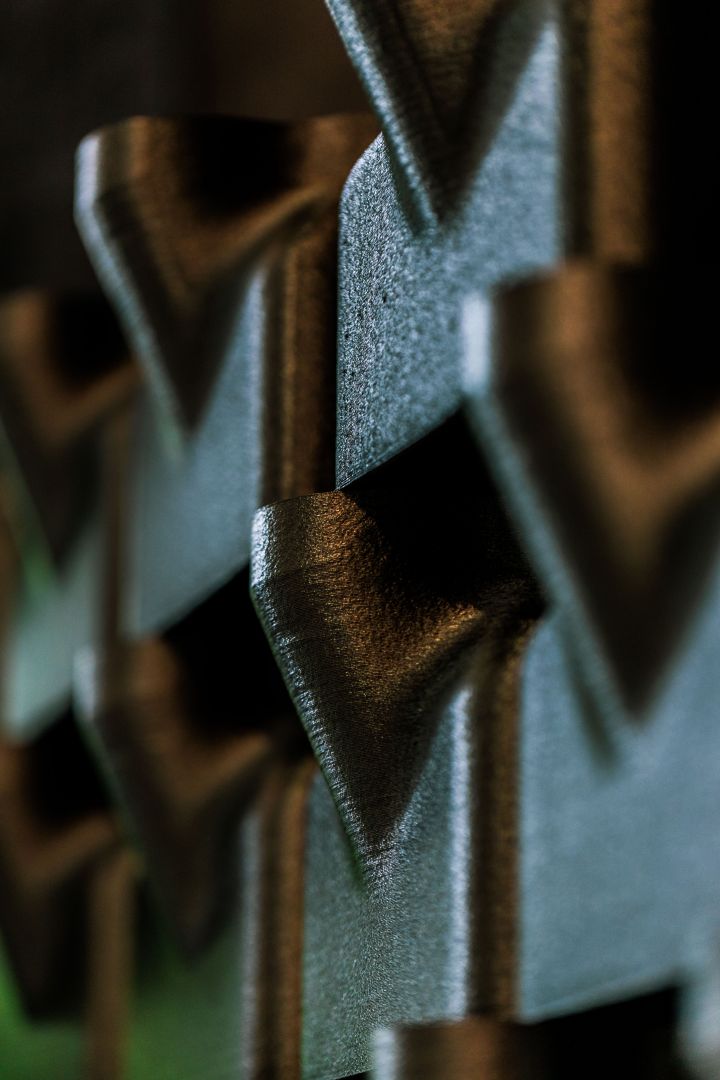 Diameter: 16 mm
Temperature controle: 1 cooled zone, 3 heated zones
Max. temperature: 400 °C
Pellet size: > 8 mm rod pellets
Possible Materials:
Thermoplastics (filled and unfilled)
The central screw-based plasticizing unit is operated with conventional thermoplastic granulate. Compared to filament-based production technologies, this enables the processing of unfilled, but also highly filled plastic compounds with simultaneously high and scalable throughputs. In addition the possible high throughput results in a significant cost advantage for the processing of engineering thermoplastics, depending on the material, due to the low price of granulate (approx. 1 to 8 €/kg) compared to filament (approx. 20 to 500 €/kg).
As with all manufacturing processes, the production results depend on the process capability of the material used. This essentially concerns the aspects of dimensional accuracy (shrinkage gears) and mechanical properties (adhesion gears).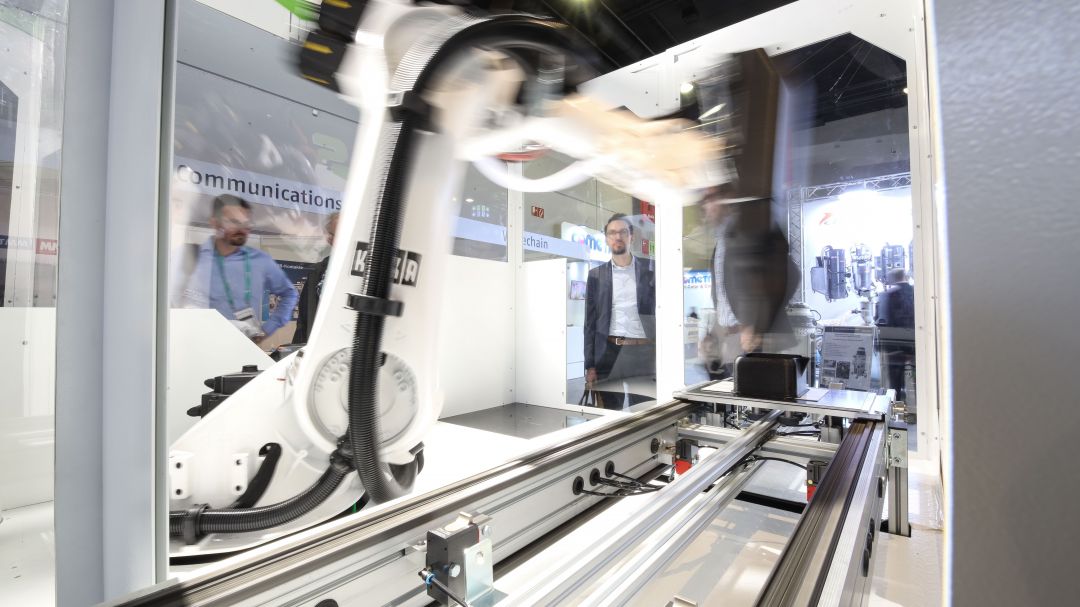 The SpaceA – Product family
Piece Carrier System
Conveyor Belt
Turn Table
Fixed Platform
More options on request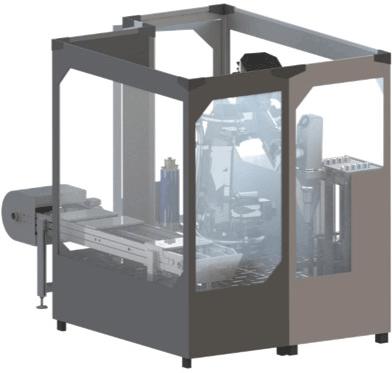 Screw Extruder
Milling Cutter
Gripper
Pellet Dryer
More options on request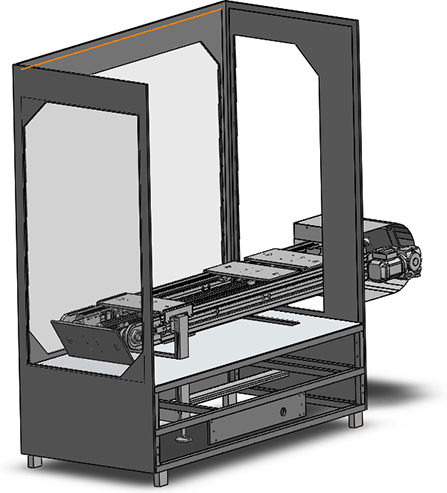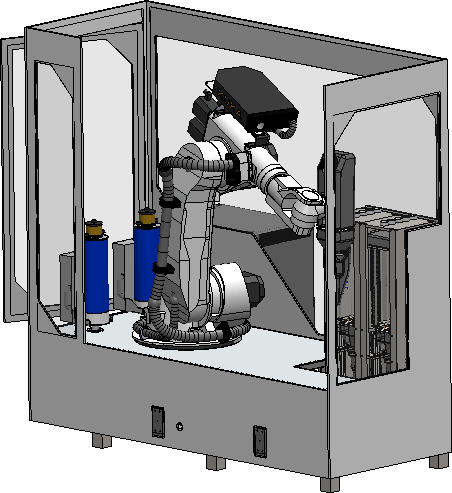 SpaceA -1 2000-500 Hybrid2 / Werkstückträgerfördersystem
Robot Configuration
1: One Robote
2L: Two Robots
IMM: Combined with Injection Moulding Machine

 
Handling Area [mm]
500
1000
1500
2000
More on request
Throughput [g/h]
500
1000
2000
4000
More on request
Extruder Configuration
Single
Hybrid
 
 
More on request
Number of Extruder
1
2
3
4
More on request
Interface

Piece Carrier System

Conveyer Belt
Turn Table
Fixed Plates
More on request