Injection moulding – our brand core
True to our philosophy of "Fast delivery of high volume production of custom and high quality products", we present a comprehensive range of injection moulding machine models to meet the diverse needs of global markets.
From the development and production of our first injection moulding machine in 2002 to our leading position, our performance is always backed up by facts and figures. The assurance of product quality comes from the recognition of our global users.
Yizumi's high-performance high-speed packaging system is used in every industry, such as food packaging, beverage packaging, medical and health care, etc. We focus on the production needs of our customers. From the highly individual machine to the factory layout, from the installation of the utilities to the commissioning on site, we always deliver a turnkey solution from a single source. We have developed from a single machine supplier to a system integration provider.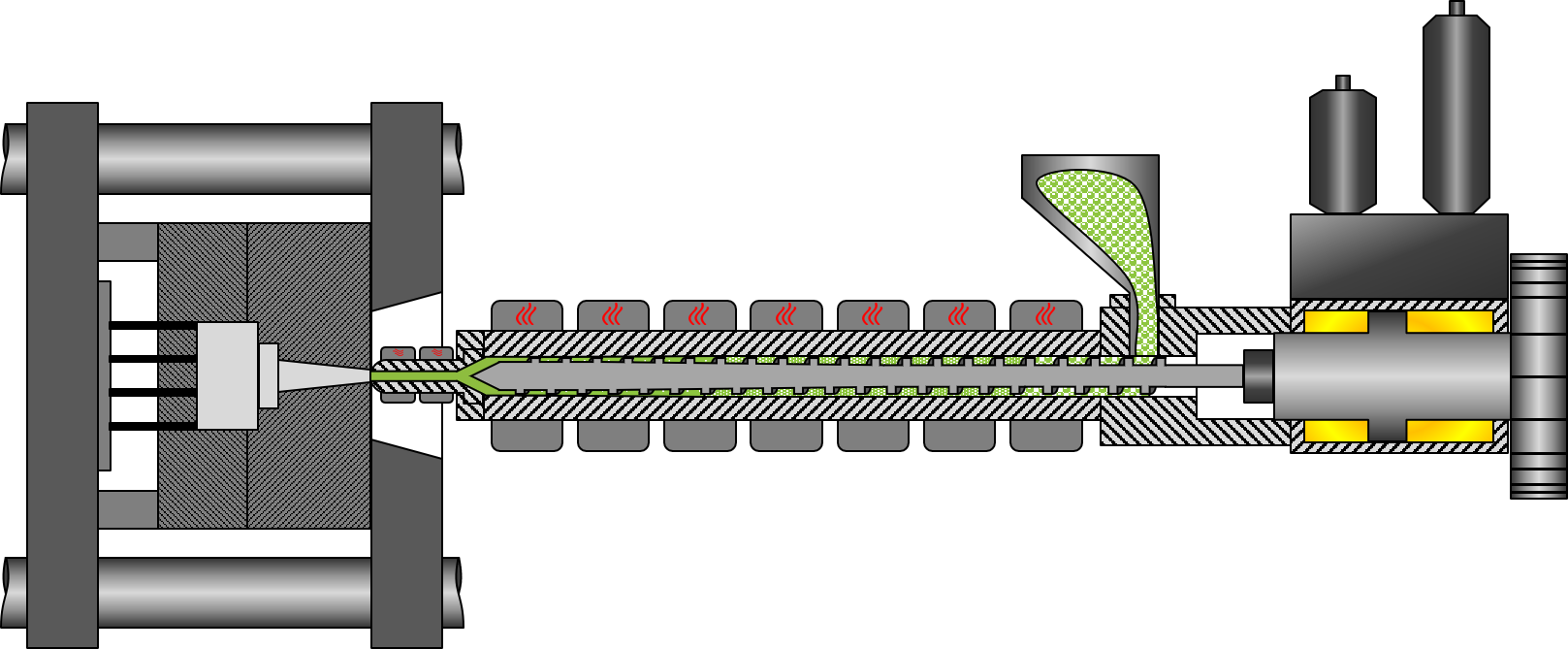 Product variety
In order to offer our customers the best solution, Yizumi has developed several different machine solutions in the field of injection moulding. Depending on the application, standard toggle injection moulding machines, two-plate injection moulding machines or fully electric toggle injection moulding machines are suitable.
These three product lines are further subdivided into a wide selection of standard and optional solutions. This means that you can either have us design a customized system consisting of injection moulding machine, control, automation and safety technology or choose a cost-effective standard solution.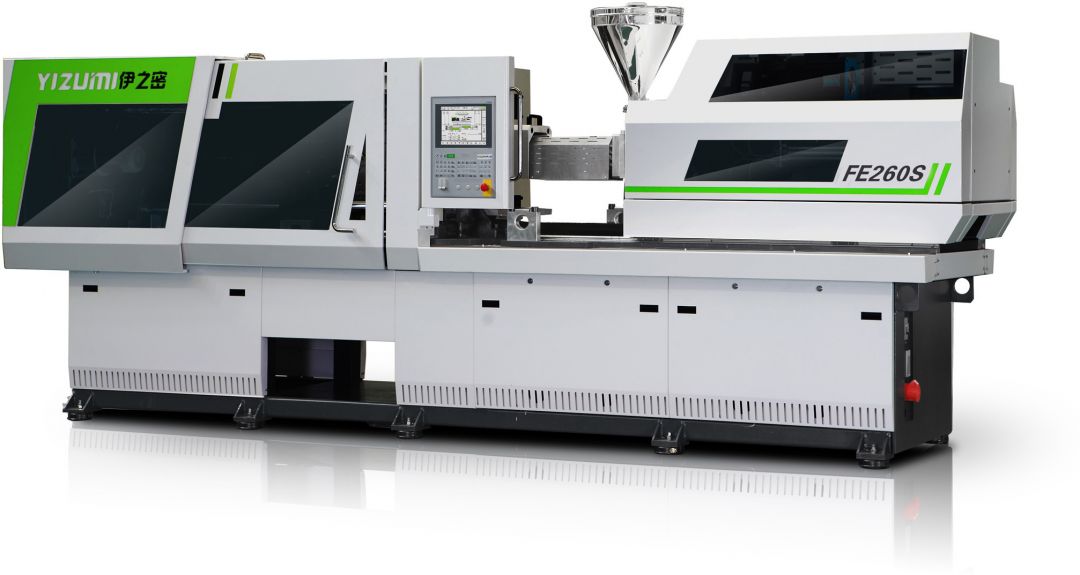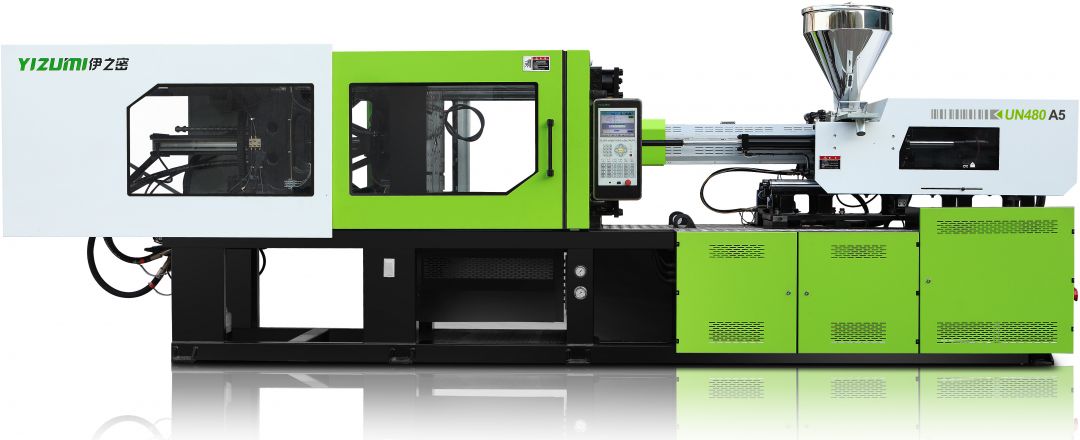 Clamping unit
High-strength, reliable and durable
The clamping unit strongly determines the machine type in the Yizumi product portfolio. A distinction can be made between two-platen clamping units and toggle-joint clamping units (electric / hydraulic). All Yizumi clamping units are high-strength, reliable and durable.
In the A5 series, the uniform stress forming technology and the highly rigid T-slot plate design protect the plates and moulds and increase the service life of the overall system. Special anti-tilt plate support design and low pressure mould protection can effectively protect the mould. Forced ejector reset allows for better mold usability.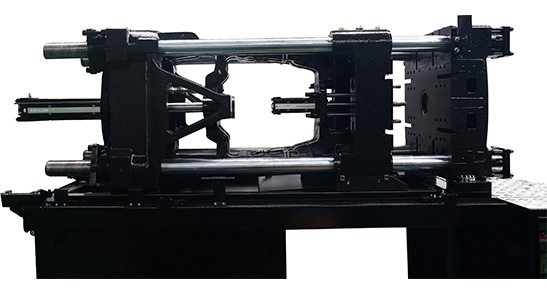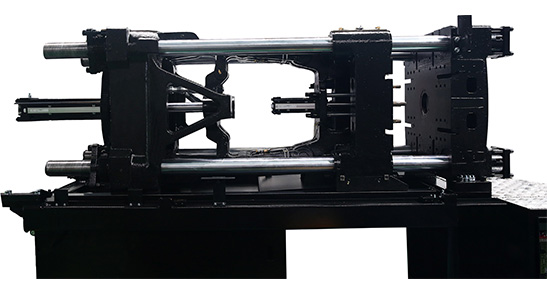 Injection unit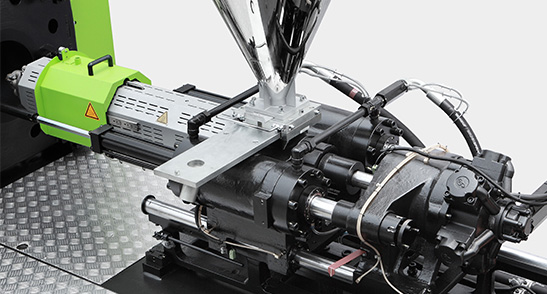 Precise and stable with superior plasticizing effect
The optimized design of the injection unit increases stiffness, ensures coaxiality of forces on movement and injection and reduces resistance. The highly efficient mixing screw is standard on the entire machine series, which significantly increases plasticizing efficiency and quality and achieves an excellent color mixing effect.
Hydraulic system
Energy saving, high efficiency and low noise level
With regard to the optimization of the servo system, it redefines the higher-level configuration. Combined with a renowned special motor, an imported high-pressure gear pump and an Inovance servo amplifier, the third-generation servo system can react quietly, powerfully and quickly.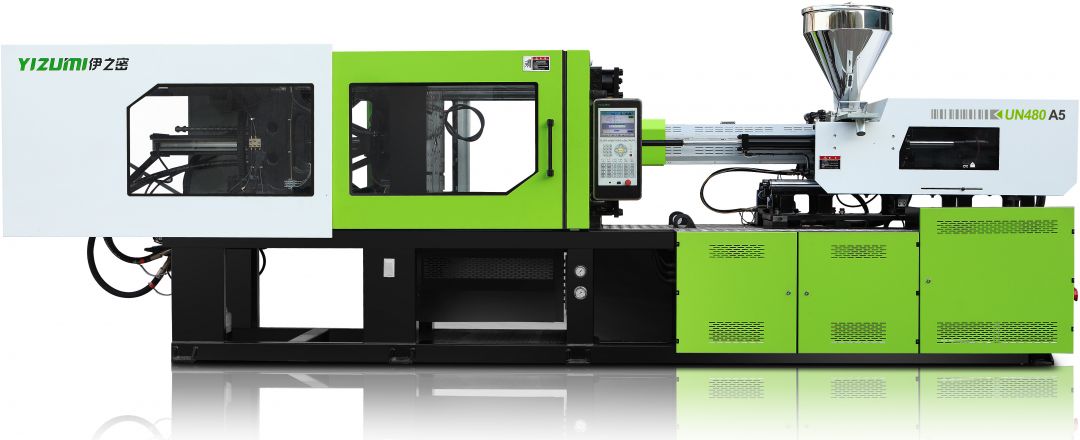 Standard Toggle machine
60 – 2.600 tons

Two-platten machine
800 – 3.200 tons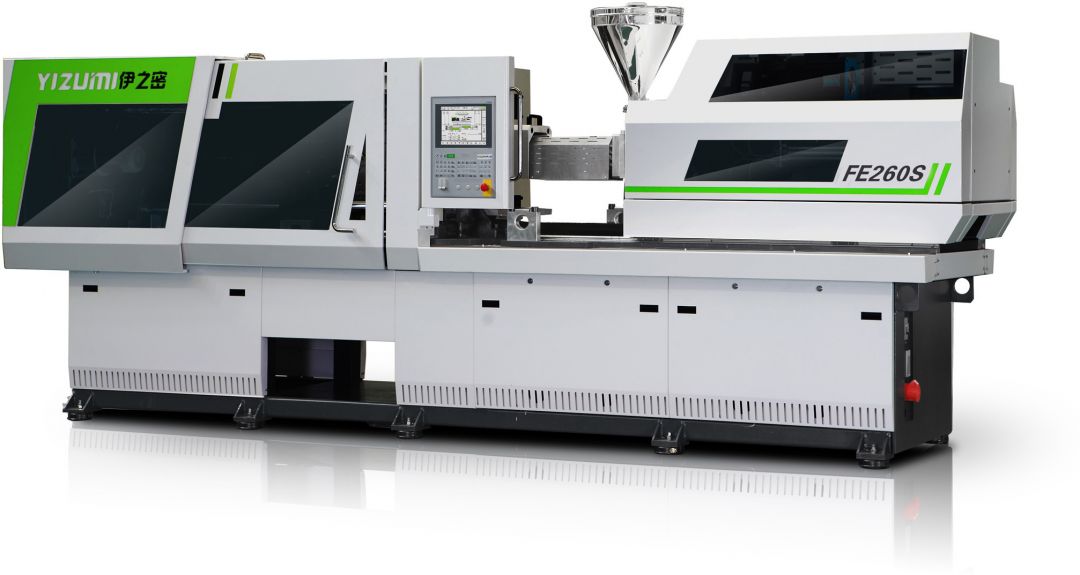 All-electric Toggle machines
60 – 460 tons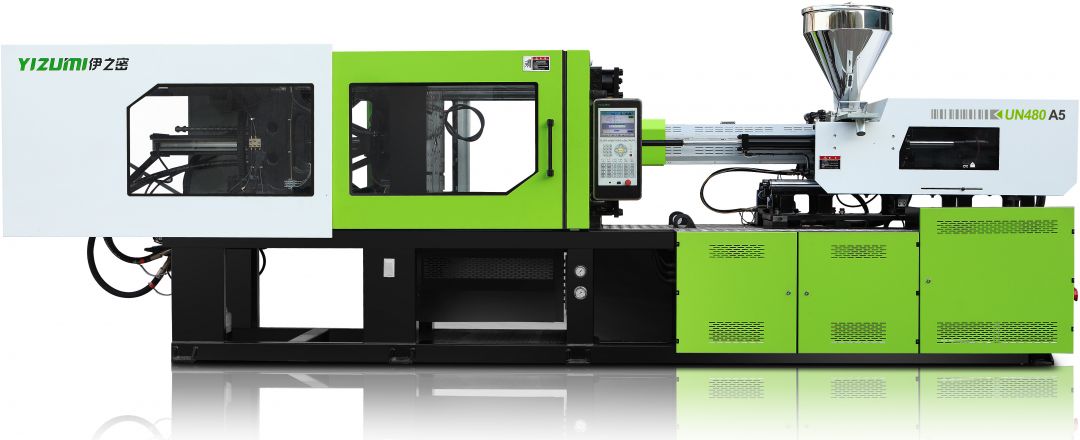 A5 Standard Toggle machine
60 – 650 tons


A5 Large Toggle machine
Large Tonnage / 650 – 2.600 tons
Two-platten injection molding machine

DP Two-platten machine
800 – 3.200 tons

D1 Two-platten machine
1.100 – 2.400 tons
All-electric Toggle machines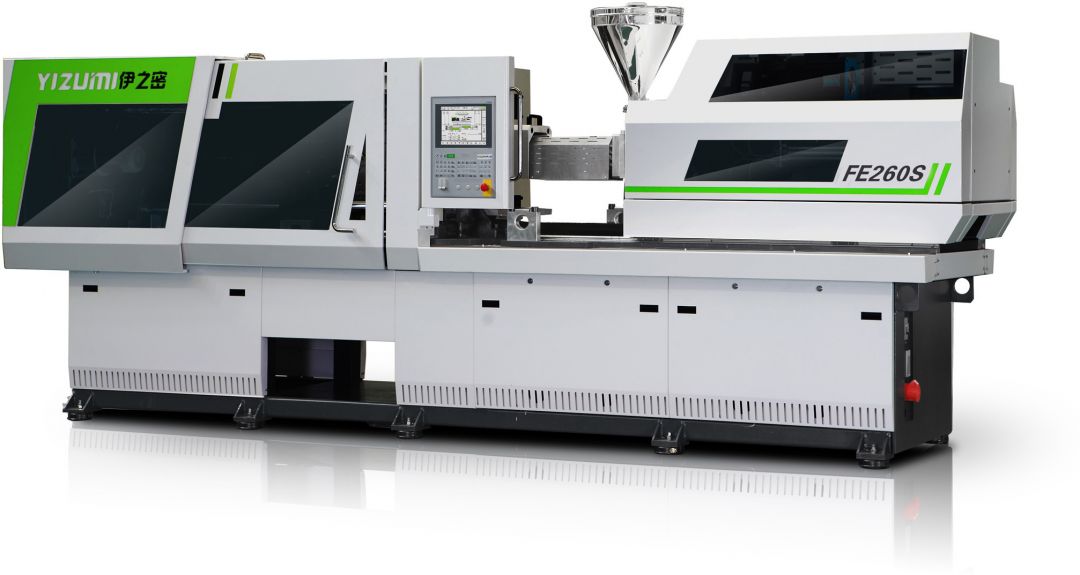 FE Fully electric injection moulding machine
60 – 260 tons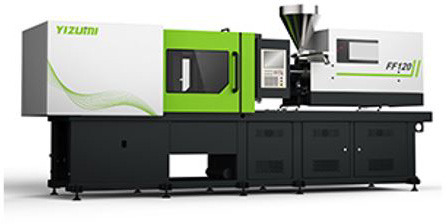 FF Fully electric injection moulding machine
120 – 460 tons
1. Are Yizumi injection molding machines just cheap copies?
Definitely not. The Yizumi product portfolio is broadly diversified. I.e. besides the innovative technologies, which you can also find on this page, Yizumi offers extremely successful standard machines. However, these machines are manufactured according to high industrial standards and are only so inexpensive because everything you do not need for your special production is simply omitted. We also manufacture these machines in very high quantities. Thus the costs are reduced once again.
2. Which automation solutions can you offer?
The Yizumi Group can help you with automation challenges in a number of ways. On the one hand we can tailor automation solutions for you, on the other hand we can rely on the know-how of one of our partners, such as FrankaEmika or SAR.
With almost 10,000 machines sold per year, we are one of the world's largest original mould machine manufacturers, so we also have our own business unit for automation solutions. This area is also so firmly rooted in our core business that we have its own section on our homepage.
3. Do you have demonstration machines?
We have installed three two-platen injection moulding machines in Eupren at our partner Prince/Weiss. We would be pleased to make an appointment.
4. Can you guarantee a Europe-wide spare parts supply?
We are happy to offer different models of spare parts fuse. Basically, however, we have different spare parts warehouses in Europe in order to be able to deliver spare parts quickly.
5. Do you offer training opportunities?
If required, we can offer you a training program tailored to your needs.